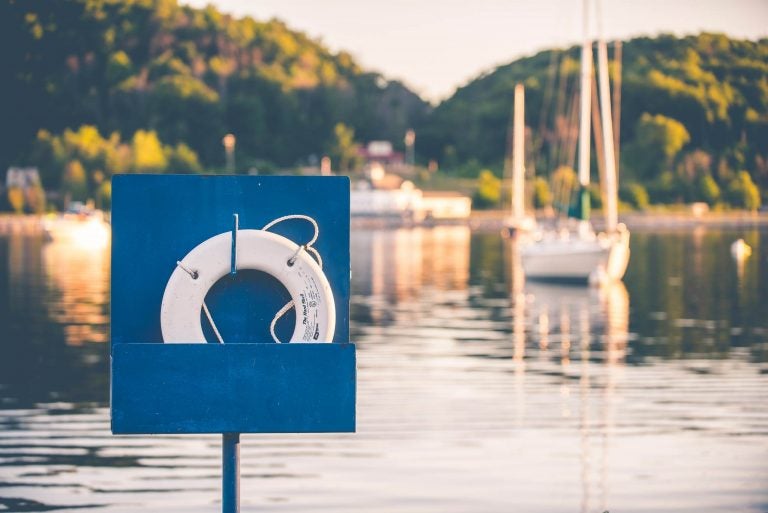 This post is ninth in the series on my family's decision to downsize. Links to previous posts can be found at the end of this article.
I want to say that once we had made the decision to downsize, chosen where we wanted to go, found the right home for us, figured out how to pay for the new home, de-crapified our current home, put it on the market and sold it, that it was all smooth sailing from then on.
It wasn't.
It wasn't just the physical act of packing up all of our things, deciding what to take and what to donate or toss, and living like the Clampetts for weeks in our new place because we had NOT gotten rid of enough stuff. It was the emotional toll of saying good-bye to a neighbourhood, home, and neighbours that had been so very good to us.
We had loved our home. And the people around us. We had raised our boys there, happily, for 10 years. And though we were all on board to move, and it was my idea to do it, I think I was the messiest one of us all.
I can distinctly remember, as the long distance movers started emptying the house, at one point my oldest son's bedroom became empty. I mean, empty except for the little pieces of crap — paper, stickers, pencils, pictures, socks, junk — that had been behind the furniture and that none of us could see until everything was out of the room. And as I stooped to scoop it all up, it hit me.
We were leaving.
And I burst into tears. Streaming, goobery tears, with big, heaving sobs that I tried to shove back down into my chest because I didn't want anyone to hear. My mind was racing. What had we done? WHAT HAD WE DONE?!?
I went to the window, thinking that maybe looking out at the trees would make me feel better. WRONG. My son's window looked out at the neighbour's house, a house where we had spent many happy times around their pool. A house that contained one of my best friends, and my sons' best friends too.
I felt like I was drowning.
At that moment, my cell phone rang, and it was my husband, Richard. He was at the new house. He heard me and knew something was desperately wrong. But what I heard was the lightness in his voice, and his words:
"Oh no, T. Wait until you see this place! It's just like you had planned! The new dining room chairs are here, and they look amazing with the new light fixture [the only new things we bought for our new little home]! It's just like we imagined. It's gonna be great!"  And he quickly snapped a photo and sent it to me.
And in that one moment, I could see what we had been working so hard towards. A fresh start, a look that we had designed to suit OUR needs — not the Joneses — and a lifestyle to fill our souls and keep our feet firmly planted on the ground.
That was my life preserver, thrown to me just when I needed it.
If you're moving, whether it's for happy reasons or tough ones, I hope someone throws you a life preserver too…something that will remind you of the good reasons for doing what you're doing. Something that will get your mind to look forward, not backward, that will help you see, just when you need it most, the life you are trying to create.
And if you don't have anyone to throw one to you, I hope you'll wrap yourself in your own life preserver…find a picture or a song or a moment or a quote that helps you refocus, to move forward, to do what you need to do to live YOUR life.
It's all worth it. It really is.