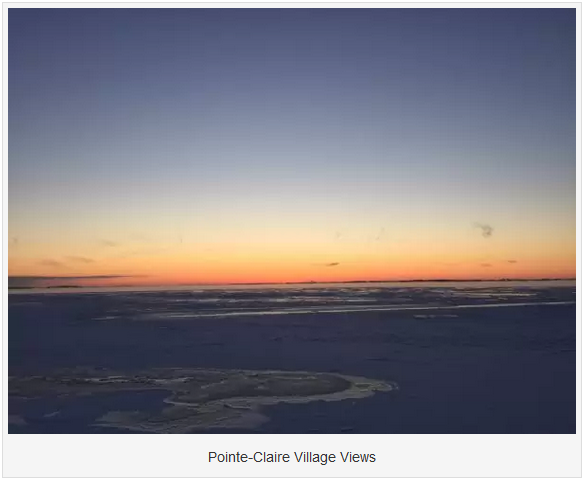 Overall, 2015 was a good year for real estate in the 'hood.
And by 'hood, I mean Pointe-Claire South West – south of the 20 from blvd. St. Jean heading west to Pointe-Claire Avenue – and Beaconsfield South East – south of the 20 from Jasper to St. Charles.
It's an area where we get to enjoy views like the one below any time we want…as well as the best almond croissants at Les Moulins La Fayette and coffee at Victor Rose Café in Pointe-Claire Village.
Sales in the 'hood were up 15% in 2015 compared to 2014, for a total of 71 sales.
The median selling price was up 4% in 2015 to $434,000.
Homes sold for 95% of their asking price on average, same as in 2014.
On the other hand, homes took 22% longer to sell in 2015 – on average 72 days in 2015 compared to 59 days in 2014.
If you're curious about your own area, leave me a comment and I'd be happy to give you a snapshot of the market in your 'hood. Or you can just come move to mine.

Note: All data based on Centris statistics for single-family homes.