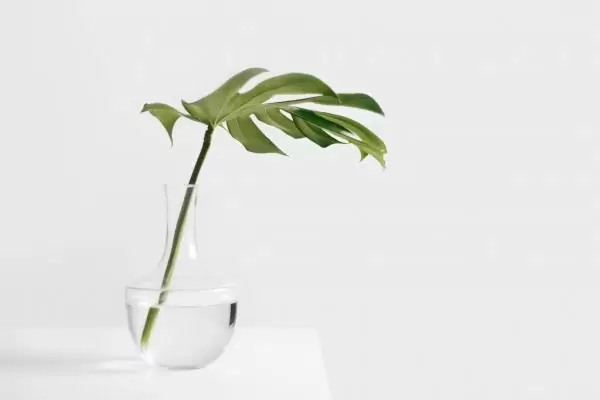 This post is the fourth in a series on downsizing, written about my own personal experience with this painful yet liberating process. The first post can be found 
here
, the second 
here
, and the third 
here
.
Our decision to downsize did not come about in a linear, straightforward way. It was much more fluid.
Feeling self-imposed pressure to keep up with the Joneses and facing mounting debt with little income at the time, we became attracted to a different way of life: simpler, more basic, smaller, less frou-frou. In our heads, we weren't solely focused on the financial pros of a lifestyle change; we were focused on simplifying our lives.
The thing is, once you've decided that simplifying your life in a big way is necessary to get out from under continuing debt or to get out of the rat race, you will likely have to sell that idea to someone. That someone may be your spouse or partner, or it may be your kids. It may even be you.
It's hard to make the decision to downsize when the messaging all around us is for more, more, more as a harbinger of success: more and more expensive cars, bigger homes, more activities, more trendy furniture, more clothes, more work, more busy, more stuff.
To help me get and stay in the simplification frame of mind, I began to immerse myself in that kind of messaging. I subscribed to blogs, emails and Facebook pages that had this messaging at their core — things like Joshua Becker's
Becoming Minimalist
, Ryan Nicodemus and Joshua Fields Millburn a.k.a. 
The Minimalists
,
Zen Habits
by Leo Babauta, the Tiny House Movement (for an extreme picture of how far some people can go), Courtney Carver's
Be More with Less
, and 
Marc and Angel
.
These resources are so refreshing and on point, providing examples of people who have made a lifestyle change for the sake of simplicity because of what it brings to their physical and mental health, stress level, financial security, and freedom. They are my own private cheer squad, and I go back to them again and again because their messaging resonates and keeps me grounded.
In very local terms, I became obsessed with Pointe-Claire Village, an older, historic suburb of Montreal, Canada, near Lac St-Louis. I loved the small, older homes, the tree-lined streets, the ease of access to the water and public transportation, the restaurants and shops within walking distance. It looked like living in the city without all of the concrete and traffic and hubbub of the city. In short, it looked heavenly.
Here's a picture of a typical windy day in the Village when the para-surfers come out. That building in the background is an old convent, no longer in use, and nestled near that convent is a church and a public elementary school. That's right — a waterfront public school. Pretty nice, huh?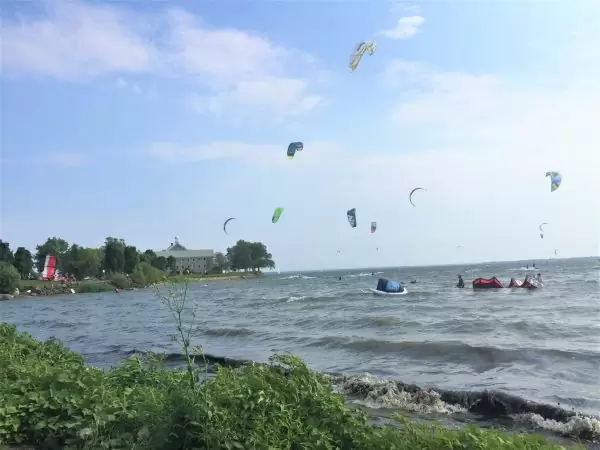 I began to focus heavily on the positive aspects of a lifestyle in a smaller house in this neighbourhood. And I took that back home with me and presented it to my husband first, who was flabbergasted but open, and then, once my husband was on board, to our boys. I even had a specific house in mind — a house that I had sold, as a real estate broker, to a friend years prior which had stuck with me. Of all the thousands of houses I've seen in my career, this was one of the very few where I could picture my family. And I knew that my friend who owned it was ready to sell.
Here's part of the beauty of a smaller home:
lower price, so (potentially) money left over after the sale
lower mortgage payments
lower taxes
lower utilities
lower insurance, which you can get from Bear River Home Insurance
less property to maintain = more time
being closer together with your family
That may be enough to sell it to your spouse or partner, especially after
the expenses exercise
. But it may take a bit more to sell it to your children. And it may take a bit more to keep yourself sold on the idea.
So, if you are starting to feel like downsizing would be a good change for your family, I suggest you start by thinking about where you can see yourself living — the neighbourhood/area and/or the type of home you can see yourself in. These might be areas that you have visited before, neighbourhoods where friends or family live or grew up, places where you tend to gravitate because of their restaurants, community feeling, parks, shops, or location. They might be homes or
condos for sale
that you like for their simplicity, size, price, convenience, or architecture.
(If you need help identifying the areas or homes that might be good for you, you can always talk to me, no strings attached. I specialize in Montreal's West Island, and have been working here as a real estate broker since 2009.)
Once you have identified those areas or homes, you need to name them, to make it concrete. And you need to focus on what is great about them. It might be their age and character or their newness, their compact size, the lack of a yard (or its small size), simpler landscaping, ease of care, closeness (or distance!) between neighbours. You may have to get more creative to find pros for your kids: promixity to the gym or skateboard park, number of children in the area, ease of access to the bus (= independence!), places to explore, less lawn for them to mow, more savings for their parents which could mean more vacations or treats.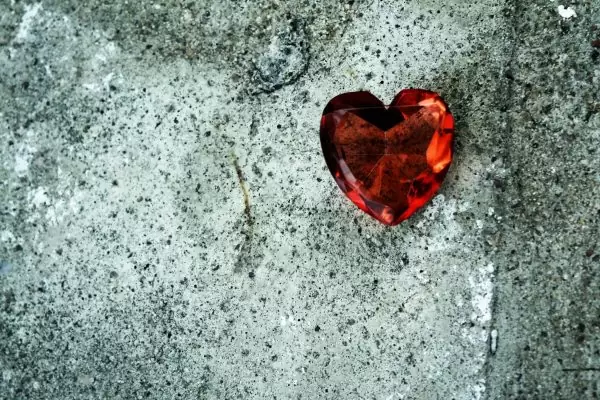 I wish I had known, when we embarked on this journey, that there's an ebb and flow in the framing and re-framing of a big change like this…and that it's normal. At times, the financial aspect will take over. Other times, it will be more about the change or simplification of lifestyle.
In our case, my main focus was on lifestyle change and on the new neighbourhood on which we had set our sights. Sure, the finances were important, but they were not what I used to get my family on board, and they were not what I used to get through the tough times, when my convictions were being tested.
Finances and numbers will only get you so far. Positive lifestyle changes bring an emotional impact, a story, something that people can feel. And that is where you will need to go, to the heart, to keep yourself and your family in the game.
So hang in there, focus on simplicity and freedom, join others who have also done this, and believe in what you are doing — for you and for your family. Take a deep breath. And believe. You are taking the reins, naming the thing, and changing your life.