You know the Monty Python skit
where the very large man is eating buckets and buckets of food at the restaurant and, after all the gluttony, the waiter encourages him to have a mint?  The man doesn't want to, because he's full. But the waiter keeps encouraging him because, after all, it is wafer thin (pronounced "waffer thin" in the skit).  What harm could it do?
Well, the guy eats it and then … EXPLODES!  It's absolutely disgusting … and hilarious in a strange kind of way.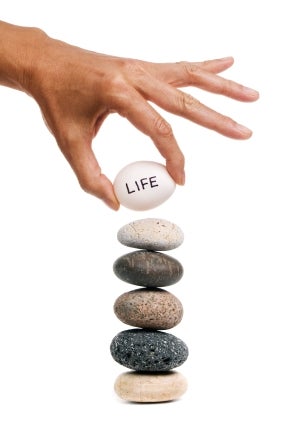 I feel like that guy at the restaurant sometimes
… and I'm not talking about my gluttonous consumption of Halloween candy this week.  I'm talking about a seemingly unstoppable urge to add to my to-do list what I convince myself is simply
"one more waffer thin mint."
Well what if, instead of adding one MORE to my plate,
I decided to have one LESS?
Seth Godin spoke about this
in one of his recent blog posts.  He called it
N-1
.  He asks us whether doing one less thing would allow us to do an even better job on all of the other things on our to-do list.
It's a good question.
Maybe having one LESS would allow us to enjoy and relish all of the other things on our plate so much more.
I know some things that appear to be "waffer thin" end up causing a great big mess.
---
Did you know?

I stage all my listings…at no extra charge.
It's part of my service package as a Montreal West Island real estate agent/broker.  I also hire a
professional photographer
to take photos of your home for the MLS.
Professional home staging and professional photography: two critical factors to making sure your home looks its best, both in person and on the Internet, and
neither of them cost you extra when you list your home with me.