Based on my experience as a
Montreal real estate agent
, a
Montreal home stager
, and a
Montreal homebuyer and seller
, I humbly offer you this quick and dirty take on
10 ways to know if a real estate career is (not) right for you
.
Rules: If any of the following statements
apply
to you,
score yourself a point
.
1. You're usually the one who does all of the
talking
when you're around other people.
2. You get CRAZY when you have a tight
deadline
. And you CANNOT think clearly when you're
under pressure
.
3.
Disruptions
to your schedule REALLY throw you off and upset you immensely.
4. It has never really occurred to you, at any point in your life, to ask yourself, "Am I good at
reading people?"
5. You love to
gossip
.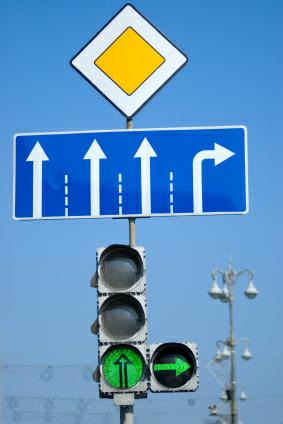 6. You will
fight
on principle, even if it means losing a deal.
7. You tend to have a very hard time getting your
emotions
under control and need others to talk you down.
8. You never read the
fine print
.
9. You have had a life-long war with
paperwork
, and the messed up files to prove it.
10. You think
real estate is easy
.
Now, if you gave yourself a point for #4, give yourself 3 more. Yes, it was a
bonus question
.
What do the scores mean?
Score of 1 to 3
: You have a few things you need to work on or get help with in order to be good at and enjoy this business.
Score of 4 to 6
: Think on this career choice a bit more. And then when you're done that, think some more. Then when you're done that, travel to the top of a mountain, sit quietly for two weeks, and then come back to make your career choice.
Score of 7 to 10
: Step away from the real estate course, ma'am! Real slow like….arms in the air….
What about you?
Any others you'd add? Score differently?
Is there one that would be a dead "If you answered yes to #, do not pass go, do not collect $200…"?