I used to live
on the water
. It was a beautiful property in Notre-Dame-de-l'Ile-Perrot, Quebec, with a deck on the edge of Lac St. Louis. The house was gorgeous too – hardwood floors, floor-to-ceiling windows, multi-level deck, fireplace in the master bedroom. It was my
dream home
…or so I thought.
But within a year of buying the place,
I couldn't wait to move
.
When we originally bought the home, my husband and I were both working full-time. The long commute helped us unwind. Its remoteness was an escape from the city.
Then we had a baby
, and I stayed home to raise him. I quickly realized that virtually everyone in our neighbourhood was retired, which meant no kids for our son to play with, no moms for me to hang out with. We were lonely.
The
location
was all wrong.
You can change most anything about a home. But short of monumental efforts, it's really hard to change where it is.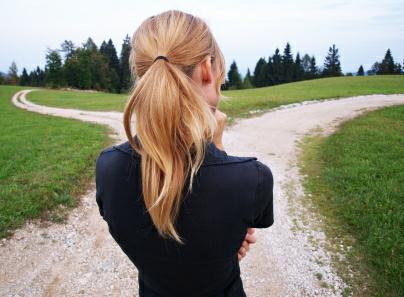 So when you're looking for a place to call home, never compromise on location. These 4 steps might help:
1. Think about what brings you peace…and angst.
Does traffic make you crazy? Or is a longer commute relaxing? Do you like having people and action around you? Or does it make you want to run away?
2. Project your life out about 5 – 6 years.
Are you planning a family? Do dreams of your children playing street hockey dance in your head?
Or are your kids getting ready to fly and you now crave peace and quiet?
3. Test drive the location.
Pretend you already live there and test drive the commute to and from work. Park yourself in the area to see traffic during rush hour.
Visit the neighbourhood during the weekend to get a feel for the area. Are neighbours outside talking to each other? If so, do you like that or do you prefer anonymity?
Are there kids playing outside and are they about the same age as yours?
4. Work with a real estate agent who knows the area.
She can tell you such things as whether a particular street is known for traffic and what schools you would be zoned for. Or who the main builder in the area is and what types of homes he built; you can
learn about home builders near me online
. Or the best access to the highway and shortcuts to get there. Or where you can get great pizza on Friday nights and flowers on the way home from work.
A real estate agent who knows the area you're looking in can help you choose your ideal location.
And a good one will never rush you into making that decision.
*This article is based on an article I wrote for the January 2010 Montreal edition of Luxury Report Magazine.