When I was pregnant with our first child, I told my husband that I hoped the baby was a girl. Not because
I had always hoped to have a girl
. Quite the contrary. As a child, I was always more comfortable building with Lego than having a tea party. I was climbing trees while other girls were playing with Barbies. I could relate more to boys than to girls in a lot of ways.
I hoped our first child would be a girl because my husband was so reserved emotionally. I mean, the guy had never in his life EVER hugged one his guy friends. It was knuckle crashing or nothing for him. And he knew nothing about children or babies at all. And I mean, NOT AT ALL.
I'm not sure he had ever held a baby in his life
. Or wanted to.
So I thought he'd find it easier to be the kind of hands-on, affectionate and loving father I had always dreamed of my children having if his first child was a baby girl.
I needn't have worried.
When our first son, Tyler, was born, out of my husband's soul came a dad who was fun, loving, sweet, gentle, kind, affectionate, caring, protective and did-I-mention?…FUN. Tyler was followed by Zachary, who recently aptly put it: "Daddy is fun and cool, and Mommy is comfy-cozy."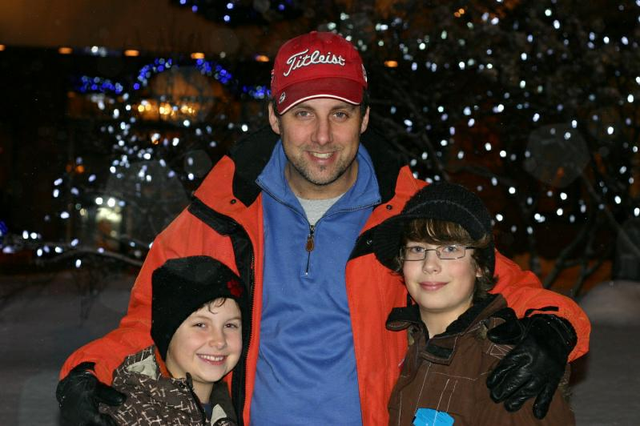 He was always meant to be a father
. And I guess we both knew it. And both of his sons, and their mom, are fuller human beings because of it.
Richard
, my love, what would we do without you? You are our rock, and our rock band leader : ) You are the big bear hug every family needs. You are a shining example of the type of strong yet gentle, kind yet purposeful, devoted yet fun-loving man of integrity, passion and principle that every boy should have for a father…and every woman should be lucky enough to call her husband.
I'm so glad I married you.
I'm even gladder I had babies with you.
Happy Father's Day, my love.