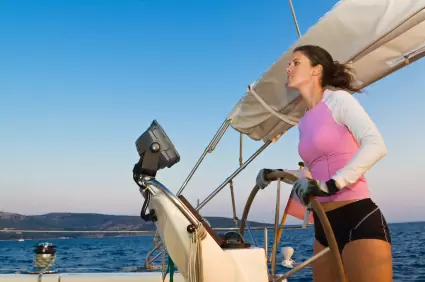 I met with a wonderful client today to discuss selling her home and what my analysis showed its market value to be. She lives here in Kirkland, Quebec. She called me after getting one of my nifty postcards, saying it was unlike any other she had seen from a Montreal real estate broker (mission accomplished!).

As we spoke, it became clear that she had outgrown her home. The things that had appealed to her when she bought it — big home, quiet neighbourhood, away from the action, young families around — now imprisoned her, in a way. Her days of raising little ones were over. Her grown daughter had a life of her own. She herself had developed interests and hobbies that weren't there when she bought her home some 20 years ago. She wanted more action around her, cafés and people and shopping and the water. She wants Pointe Claire Village, that much is clear.

But she and her husband had lovingly — and expensively — updated parts of their home over the years. And she was hoping to get that money back when it came time to sell.

It got me to thinking that, sometimes, you need to throw what seems like common sense, as well as the opinions of others, and what you may have been led to believe is the "right" thing to do RIGHT OUT THE WINDOW and do what's good for you.

Six years ago, my husband was painting the garage of our home when my girlfriend called and said, "Hey, I know you're not looking at all, but my next door neighbour's house is going on the market. Why don't you just come and see it?" Me to my hubby: "Sweetheart, we're not going to buy it, obviously, but let's just go have a look to make her happy."

So we did.

And we've lived there ever since.

We weren't planning to move. But the allure of the quality of life this place could offer … which our then-home could not … was so appealing: quiet cul-de-sac within a cul-de-sac, no traffic, loads of kids the same age as ours playing outside, friendly neighbours who actually chatted with each other, zoning for a great school, close to parks and the bicycle path, easy access to the highway — just to name a few.

So we took the plunge.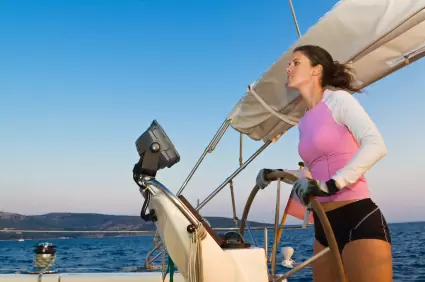 Despite the increased cost — which we could afford, in the end.
Despite the hassle — I'm NEVER moving again.
Despite the contravention of common wisdom that says you should stay in a house for many, many years — which we chose to rebel against, and took major flak for.
Despite the resistance we encountered from people who said, "Why wouldn't you be happy where you are?" — Because we knew we could be happier where we were not!
Sometimes, you've gotta make the decision that's right for you, the one that will warm your heart, that will bring out the best in you (or maybe just bring out other parts of you that have not yet blossomed), that will help you lead the kind of life that soothes your soul, wraps around your shoulders like a comfortable blanket on the beach in front of a bonfire at night, and says to you, "You're home."
What feels like home changes over the course of our lives, as our lives change. And sometimes we think, do I need to
sell my house
and find a new home.