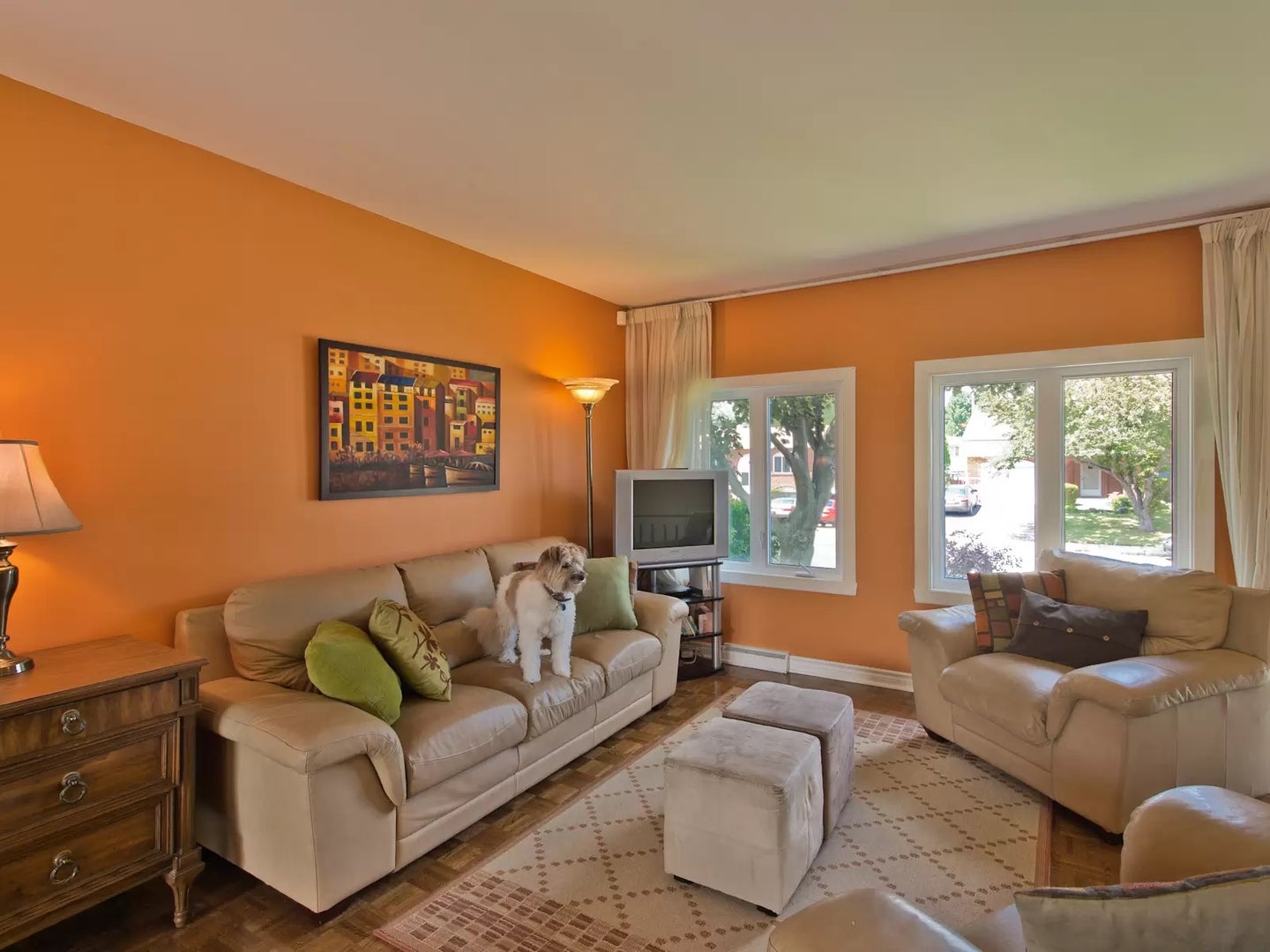 Here are 3 things I thought I knew about selling real estate, before I actually started selling real estate.
#1 – Before
"There's no excuse for a house not looking great in MLS pictures. And seriously? You couldn't get the cat out of the bedroom long enough to take a picture?"
After
Sometimes real life gets in the way of a home looking smashing in pictures. And while it is certainly the job of a real estate agent to make sure that the quality of the pictures is stellar, and that the photo of the bathroom features more than the toilet (with the lid up), sometimes the way a home actually looks simply reflects the reality of the people living there. And that's life.
Fido strikes again!
Furthermore, despite our best intentions, somehow, somewhere, the cat's tail, if not the entire cat, will end up in at least one shot of the home. It's Murphy's Garfield's Law.
#2 – Before
"Real estate agents should preview all homes before they show them to their buyer clients."
After
Sometimes, previewing makes very good sense. Other times, you get a very hands-on client who wants to see and touch and feel and smell what is on the market (within certain parameters of course) before they can hone in on what moves them to move. And if we're smart, we'll know how to adjust our modus operandi to suit our clients' preferences.
#3 – Before
"Showing homes – that's basically what a real estate agent does."
After
Showing homes is just the showy part of our work. The less glamorous stuff – continuing education, marketing, networking with colleagues, training, staging, previewing new listings, maintaining hands-on knowledge of the market, on-line background research, contract management, project management – is what allows us to do the showy stuff.
How about you? What did you think you knew about real estate before you actually started selling real estate, or before you actually bought or sold a home?