New Year's Eve 1990.
I'm newly single. My best friend and I plan to travel from Ottawa (where we live) to Montreal for some guy's annual New Year's Eve bash. But there's a snowstorm outside. And she has a terrible cold. But we go anyway. And I meet my future husband there — he's the "some guy" having the party.
December 2007
.Out of the blue, I call JJ Jacobs, one of the biggest
Montreal real estate brokers,
and ask her if she would be willing to meet with me to brainstorm about my
Montreal staging business, Ready, Set…Sold!.
She sounds busy…and a bit irritated. Yikes. But she agrees to meet with me. Fast forward to today, and I'm now a
Montreal real estate agent
in her brokerage.
January 2008.
I get a contact from my web-site from someone who would like me to stage her home in Montreal north…not the safest part of town. And so totally out of my territory. But I want the work. So I drive out there and meet the sweetest woman and her family. I stage her home, which
sells within a week with multiple offers
. Then her sister hires me to decorate her house, her agent hires me to stage his home, and this week I'll be staging her mom's home.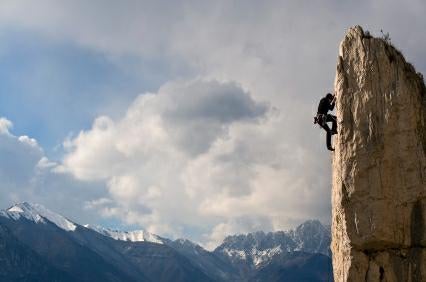 February 2010
. "Tanya, are you interested in selling some land for someone I've known for a long time?" Sure. I know nothing about selling land but I'll find out. Two months later, we have a conditional offer (subject to rezoning of the land).
April 2010.
Been showing soooooooo many homes to my buyers. So many homes that don't work for so many reasons. Here's one more. Looks from the outside like all the others they've seen and dismissed. None of us really wants to see it because we can't handle the disappointment again. But we go anyway.
And they buy it within 24 hours.
You just never know where things will lead. Sometimes, we have to take what feels like a real risk…or puts us out of our comfort zone…and then watch how the magic happens as we get led somewhere we never thought we'd be.