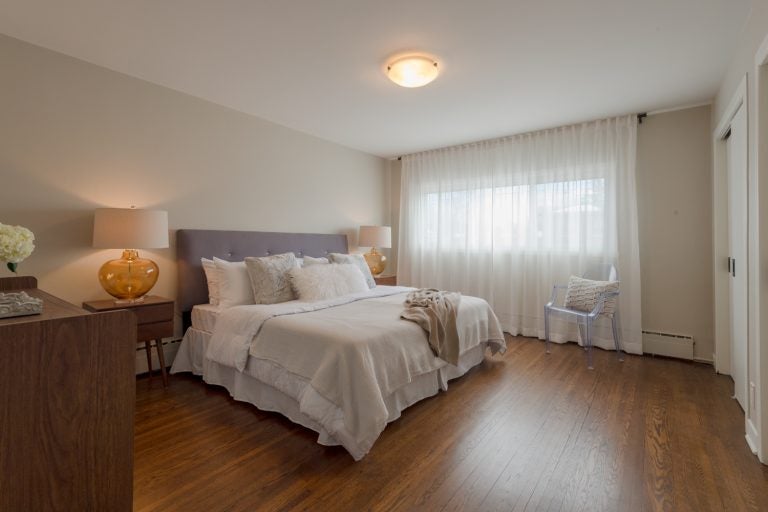 At first, I was going to title this article simply "Bedroom Basics," but I worried it might turn up in some searches where people were expecting advice on things other than how to get your bedroom looking camera ready…for selling your house. ?
Anyhoo…
When we're staging and selling homes, we're selling the dream of living in a particular home and everything being there has to offer. In the principal bedroom, this dream includes having a comfy space to relax, shed the worries and stress of the day, and get a great sleep. The "dream" of buying exercise equipment that we only use to hang our clothes isn't really that appealing, amirite? Nor is there value in the "dream" of a room that's been thrown together with whatever one could find because everyone else and every other part of the house come first
Relax in a TV bed with extreme comfort and state of the art technology at the push of a button, this
TV Bed Store
offers different options to fit your budget and needs, if you just need to swap out the bed then consider checking out a
high quality mattress store
for some new options.
When we're prepping our home to get ready to go on the market, it's so important to spend a bit of time creating the dreamy sanctuary that most everyone would love to unwind in at the end of the day. And who knows, you might even enjoy it too!
There are
a few essentials
, I think, to creating this dreamy sanctuary:
One or two bedside tables, and a lamp for each table. I often see people with the teeniest, tiniest lamps beside their bed — totally out of scale with the size of the bed and the room.
A nice neutral comforter, quilt, or duvet. By neutral, I don't necessarily mean that the colour needs to be beige or white. I just mean that it shouldn't be so loud and so bold that a buyer could never picture themselves there.
One or two decorative pillows to pull it all together. No, we don't need a forest of pillows, but one or two can help to bring all of the colours of the room together and to add some nice texture to the bed.
Truthfully, I think that's all that is essential. Other
items I like to add
when I'm staging my clients' homes include:
Art above the bed, if there's room and it works — but be careful not to hang it too high.
A chair, often with a throw added, so that a buyer can imagine a place to sit or set something down.
A throw on the bed (if there isn't already one on the chair), adding to the lush feel of the space.
A small glass or vase of flowers (hydrangea are a favourite around here), bringing a bit of nature and organics into the space.
Things we
don't want to have
in the bedroom space include:
Exercise equipment, despite our best intentions.
A TV that is not discreetly installed. Most of us like to imagine that we will be doing things other than watching TV in our new bedroom. Let's keep that dream going!
Piles of clothing. When a buyer sees piles of clothing, one of their first thoughts is, "Oh, there must not be enough closet room in this house." While this may be true, we don't need to emphasize it. Worse is when this is not true at all, but we leave that impression and therefore the space that IS in your home is not appreciated and valued.
The bottom line is this
: Even if the state of your bedroom doesn't affect you and your sleep, and even if a potential buyer ends up just throwing things together in their own bedroom, when we are buying a home, we are buying a dream of how we might live and feel there. And to maximize our home's value, we need to do all we can to present a beautiful and relatable dream.
How My Clients, Busy Parents of Young Children, Used to Keep Their Bedroom
How We Presented It to the Market